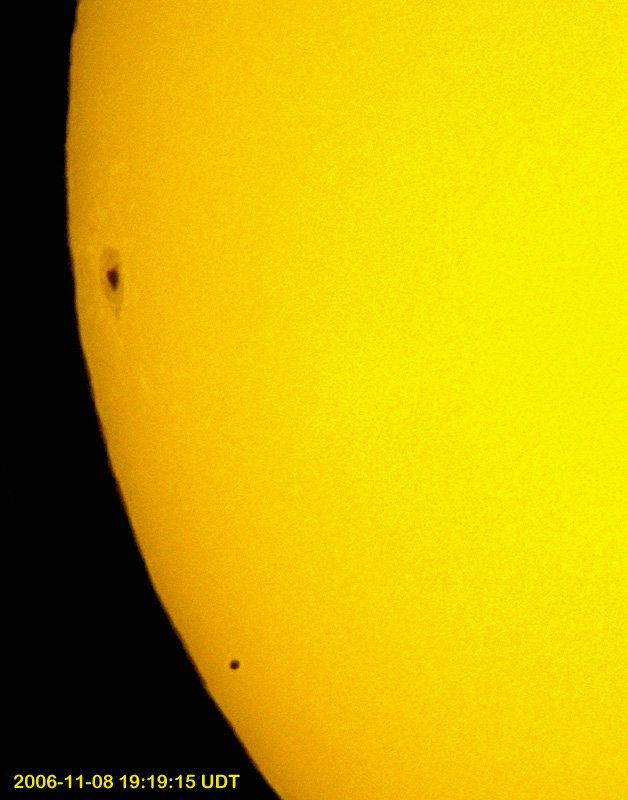 Yesterday (Nov. 8), people in the Americas, Hawaii, and around the Pacific Rim set up their telescopes (with solar filters of course) and watched Mercury pass directly in front of the sun. Cool! I didn't get to see the transit, but thanks to the internet there are all sorts of great pictures available today.
In this picture (taken by Howard Eskildsen in Florida) you can see a sunspot in the upper left and the nice round shape of Mercury on the lower left. Spaceweather.com has a gallery of images that is being updated all day.
Mercury passes between the earth and the sun about 13 times a century – if you missed it this time your next chance will be May 9, 2016. Mark your calendar now!
2003 Transit of Mercury